Uintra cases
Examples of some of the organisations using Uintra to improve their internal and external communication.
Cphbusiness
Cphbusiness is Danmarks biggest business academy with departments in Copenhagen, Lyngby and Hillerød including activities on Bornholm. The 430 employees use Uintra on a daily basis as their shared intranet platform, this helps them keep updated on all activities within the organization.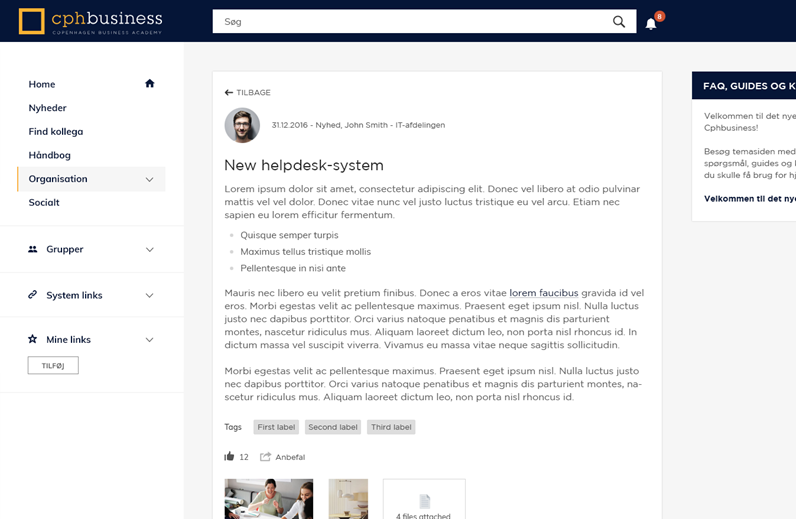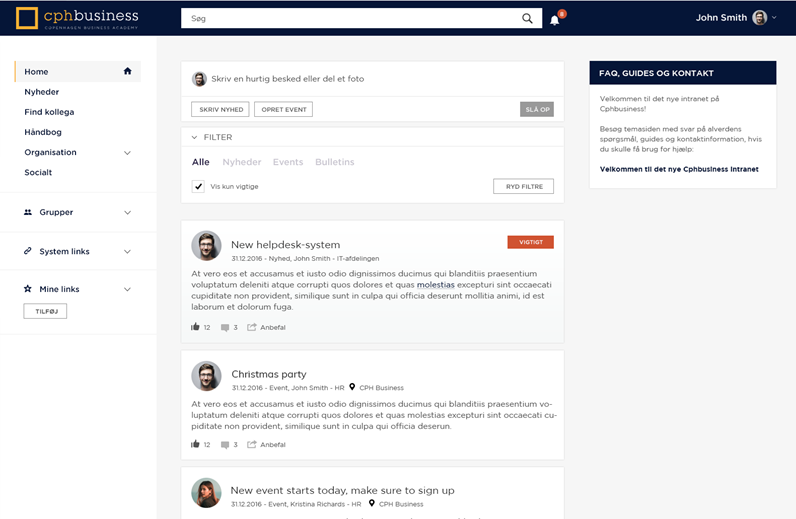 FTFa
FTFa is a danish unemployment insurance company with 300 employees placed in 5 different cities in Denmark. Their Uintra Intranet is integrated with Active Directory and is the central communication hub of the organization. The Intranet was first released in 2017 and is being updated regulatory with both standard updates and new custom features.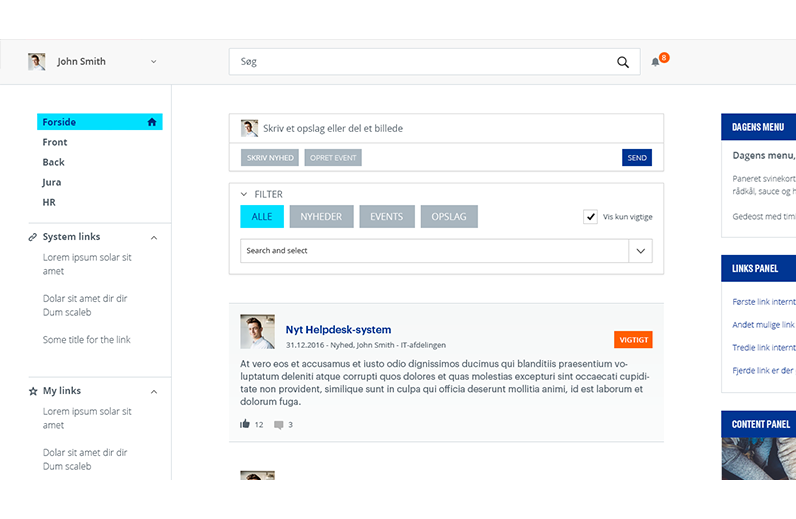 Business Development Centre Central Denmark
Business Development Centre Central Denmark launched the digital knowledge-sharing platform 'Mit.imidt' in early 2018 based on Uintra. Mid Jutland companies can see and follow activities organized for them, be inspired by new knowledge and receive invitations for relevant events in their inboxes.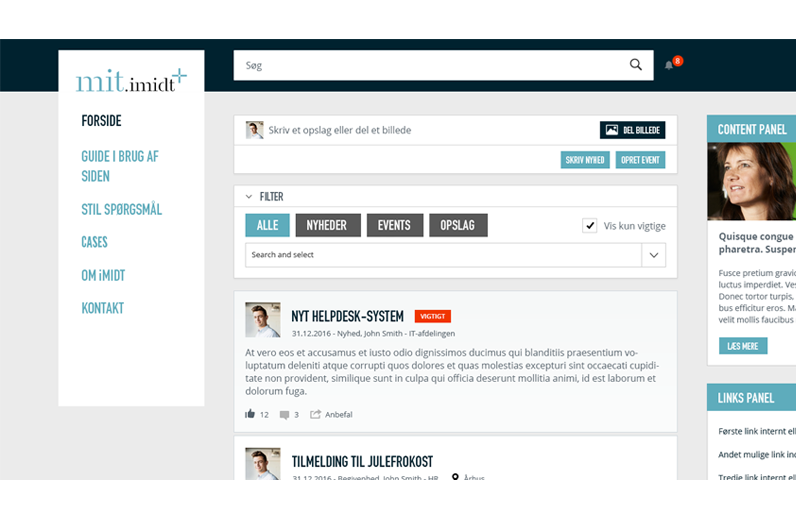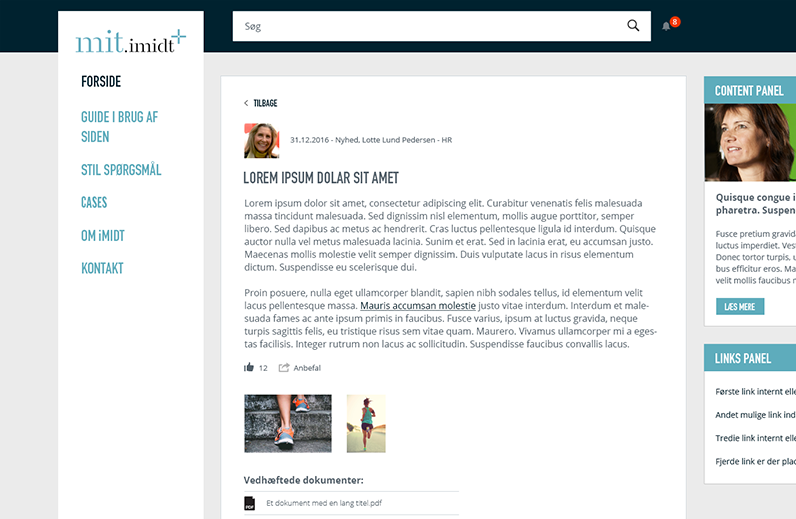 Team Danmark
Team Danmark is an organization funded by the Danish government with the purpose of promoting elite sports in Denmark. The organization has roughly 40 employees separated into 3 departments. Team Danmark use their Uintra Intranet as a central internal communication and knowledge share platform connected to their Active Directory.